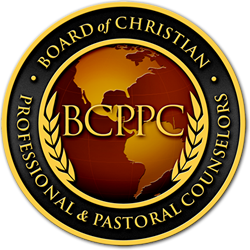 Please refer to the following directions to complete credential application: 
Download and print the Application Checklist PDF
Download, print, and complete the Application.

Please be sure to sign and date the Application.

 

Review the credential descriptions/requirements and choose the level of credentialing you are applying for and complete the related application.

Cover Letter
BCPPC Personal Referral Form
BCPPC Professional Referral Form
BCPPC Pastoral Referral Form
Read all accompanying documents.

Attestation Form Document

Application Agreement Protocol Document

Check the appropriate box on the application indicating your response to each form. (Do not send the documents with the application).

Collect all three of the completed reference forms (in sealed envelopes) and include with the Application, along with all other pertinent documentation – (copies of licenses if required, education transcripts, copies of liability insurance, certificates of completion of courses taken, ordination documents, etc.).
Write a check for the amount of $199.00 made out to AACC, and mail the Application packet with reference forms, pertinent documents and mail to the address on bottom of check list.

 (You may call the AACC office and pay by credit card).

Remember to make a copy of the Application for your records.

 
Please make a photocopy of all completed forms for your records and send originals, as well as all
required supporting documentation to:
AACC
c/o Administrative Coordinator
P.O. Box 739
Forest, Virginia 24551