Board of Christian Life Coaching
The BCLC is affiliated with World's largest and most diverse faith-based mental health organization, the American Association of Christian Counselors, and is open to all mental health professionals, pastors, chaplains, para-professionals, and lay counseling ministry leaders who identify themselves as Christian counselors.
Our mission is to serve Christian counselors throughout the world in taking positive and tangible steps to develop the emerging profession of Christian counseling. Our vision is to create and maintain a viable and comprehensive Christian Care Network as a resource for hurting people.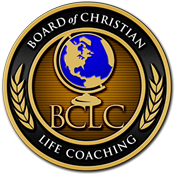 "Christian coaching provides accountability, discovery of God-given purpose, and encouragement towards intentional and purposeful living. As Christians, we know the great value and potential of each individual life- as coaches, we have the incredible honor of walking with our clients as they step into their potential and achieve results. The Board of Christian Life Coaching equips and supports coaches in their work while providing them with an avenue to pursue and demonstrate their own professionalism and commitment to excellence. A credential with the Board of Christian life Coaching demonstrates that you have prepared yourself for excellence in your practice and ministry. If you are a coach seeking to help your clients realize their God-given dreams and maximize their potential, join us today."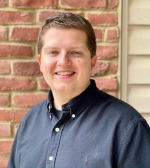 Kyle Sutton, M.B.A
Executive Director, BCLC